Tianxia Playtest Documents Inbound! Heads up, Tianxia Backers!
Published
March 30, 2015
|
By
James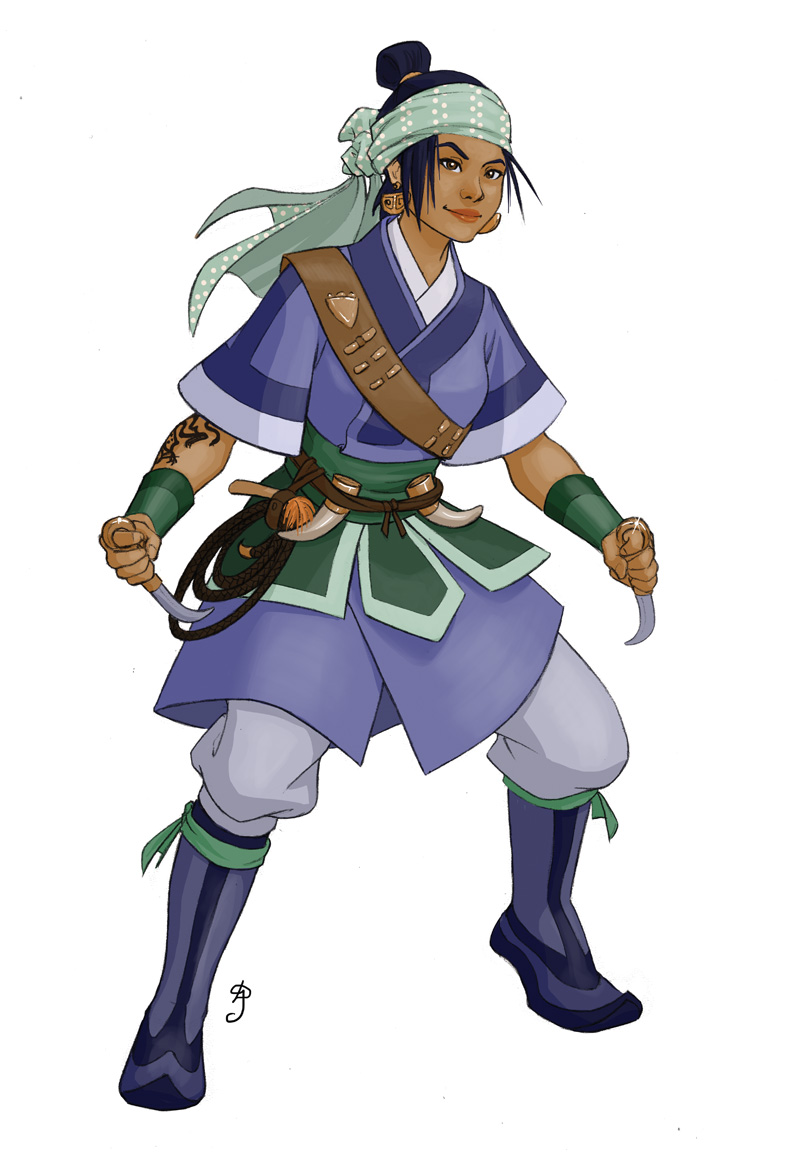 Summary: This week we will be releasing a series of new Playtest documents, including the Twelve Golden Butchers adventure, the rules for Leopard Kung Fu, and the Mass Combat Rules! If you're a backer of the Tianxia: Blood, Silk & Jade kickstarter at the $15.00 level or up, keep an eye on your email/kickstarter messages!
Greetings, and Happy (belated!) Chinese New Year to all of our Tianxia backers!
It has been a while since our last update, but we've been chugging away behind the scenes to produce a lot of manuscripts. We have a bunch of news now, and some new documents going out to our playtesters this week! Hit the break to read up on the details!
First off, we have just turned over the final art and text for the Deck of Fate cards to Daniel Solis, who will be tackling our layout for those cards very soon. Once he's got them laid out and we've approved them, they go over to Fred Hicks and Evil Hat for final approval, and then the print and play PDF will go out to our backers at the $15.00 and up level! We'll also be uploading them to Drive Thru Cards for everyone to buy. They'll have identical backs to the Deck of Fate cards, so you can shuffle them right into your Deck of Fate as soon as you get them!
Secondly, Jack Norris has largely finished his writing duties on the bulk of the Tianxia supplements. We have a first draft of the Southern province book complete (Tianxia: Strife, Fire & Smoke), and that has been turned over for editing. We're going to give our playtesters (backers at the $15.00 mark and up!) a sneak peek in the form of the Leopard Kung Fu rules. We'd love for you to look them over and give us feedback! I'll be uploading that later tonight as soon as I get the Google Form set up to receive your feedback. Check your messages from Kickstarter for the details.
The Northern province manuscript's first draft is nearly done save the Mass Combat rules which are in-development with Mike Olson now. In fact, this week we'll be releasing an early version of the Mass Combat rules for playtesting! I figure those should go out by Wednesday at the latest.
We also have finished the initial development pass on the first Tianxia adventure: The Twelve Golden Butchers. We're going to release that for playtesting this week, and are setting up a feedback form for that as well. Again, you should be getting an update on this if you're a backer at the digital level ($15.00) or higher. I plan all of these playtest documents to go out by Wednesday afternoon!
For those of you who don't care to see the playtest documents, or who are at the $1.00 level, I don't want to leave you without a taste of some of the marvelous things coming. So, allow me to close this update with a preview of some of the amazing art that Denise Jones has done for the Deck of Fate. This is Glory, one of the Virtues (our version of the Core Arcana). You'll have to guess what the aspects are for now, though!
That's all for the moment, but stay tuned for the Leopard Kung Fu preview, coming very very soon!
And thanks again for helping us launch Tianxia. You're our Wuxia heroes!
James Dawsey
www.vigilancepress.com
2 Responses to Tianxia Playtest Documents Inbound! Heads up, Tianxia Backers!