Published
June 30, 2016
|
By
James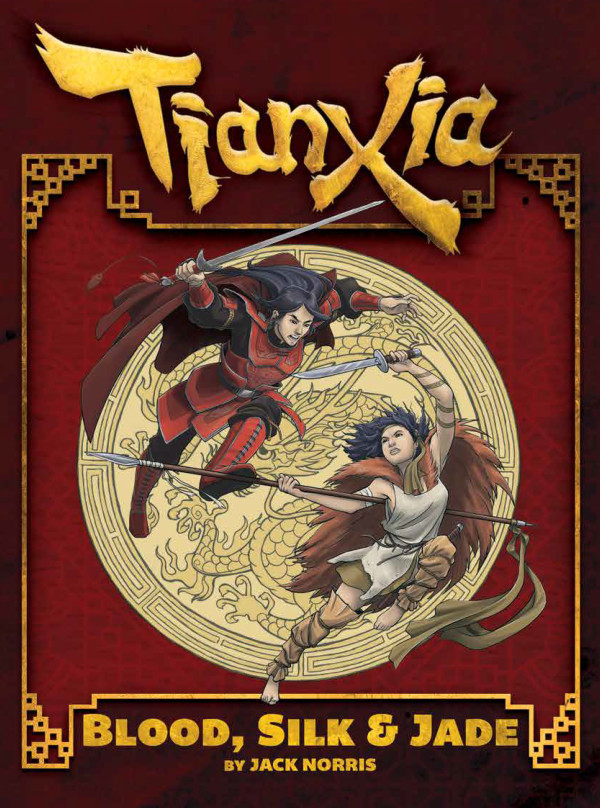 Folks, I have some great news that I wanted to share with you before I headed off to the JAFAX convention last week, but I needed to wait until the contract had been signed and some back-and-forth made that timing a little off. So this announcement may sound a bit more last-minute than it actually is, but here we go!
Daniel Solis, who did the amazing layout and graphic design work on Tianxia: Blood, Silk & Jade, is going to be tackling our Spirits, Beasts & Spells book! We're very excited to have Daniel back, working on the second major release of the Tianxia books. Ruben Byrd and I are still hard at work at the other Tianxia material for you, so bringing Daniel on means we'll be able to get more of the Tianxia books done in a shorter period of time!
Not only that, but he's going to be streaming it live on his Twitch channel, if people want to watch him work! We estimate he'll be done towards the end of July, and he'll be starting roughly tomorrow (July 1) with the streaming. His working hours will be roughly from noon to five in the evening Eastern Time. If you want to keep up with him, follow his Twitter handle @DanielSolis for updates! If you subscribe to it, you can also set it to send you email alerts so you'll know the latest info on his plans.
You can find his Twitch Tv stream here (It may not always be live):
http://www.twitch.tv/danielsolis81
And his Twitter link, in case you don't know how to find it by the @DanielSolis address:
https://twitter.com/DanielSolis
I'll be releasing some more art to you soon as Denise is still chugging away on various pieces for the upcoming books, but I wanted to make this a standalone post to share with everyone right away.
Thanks again for backing us, and I hope you're as excited as I am to watch Tianxia: Spirits, Beasts & Spells come to life!
-James Dawsey