Monthly Archives:
September 2016
Published
September 29, 2016
|
By
James
Here's a quick preview of the map for the upcoming War, Iron & Stone book. This map was illustrated by Marco Morte. The labels may change in font and effects as it goes into layout, but I wanted to give everyone a peek at the last piece of art created for Tianxia: War, Iron & Stone!
Tianxia: War, Iron & Stone was written by Jack Norris and Mike Olson, and will be going into layout next week.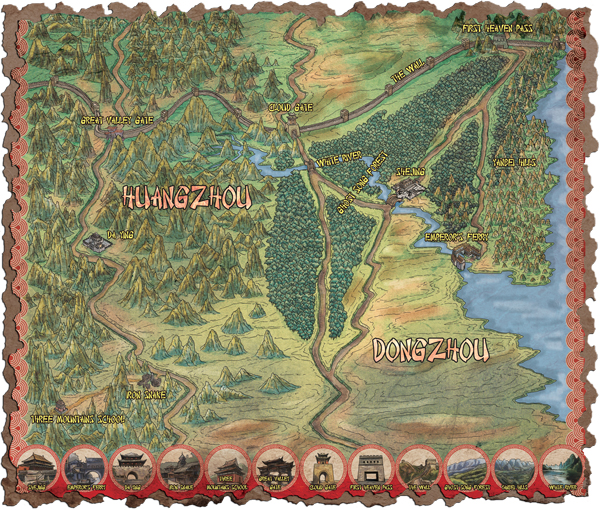 Published
September 8, 2016
|
By
James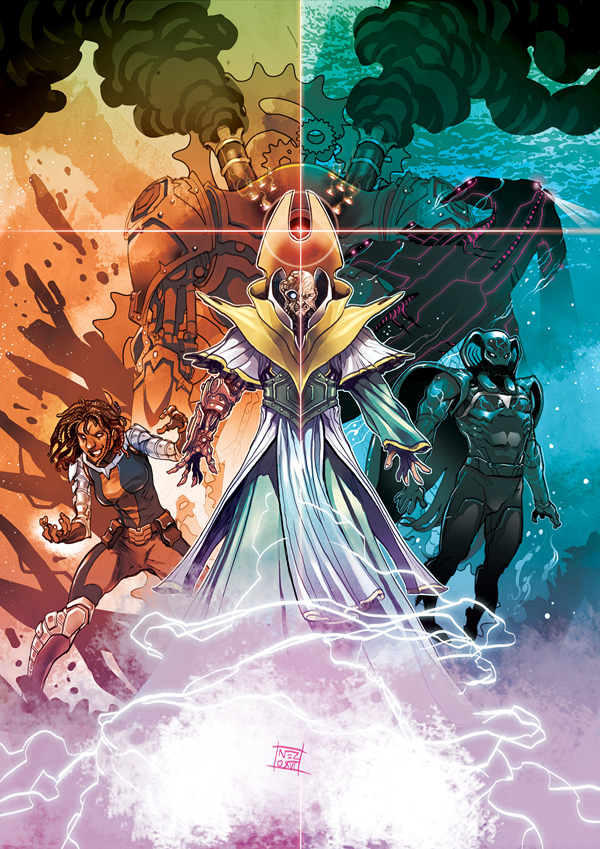 Greetings, Vigilance Press fans! It's been a busy Summer, but we've been hard at work on a number of projects. Today, I want to give everyone a special early look at the cover art for our second collection of Rogues, Rivals & Renegades. This cover art is by Domenico Neziti, who may be familiar to Mutants and Masterminds fans as an illustrator who has worked on several great Green Ronin projects. In fact, he illustrated many of the character archetypes I designed for the Cosmic Handbook by Green Ronin!
From the first illustration I saw, I was an instant fan of his work. I'm so very pleased to be able to share this early look at the first art he has produced for Vigilance Press. This art features The Hierophant and Cog, Rayzer, and Shockwave. These characters and many more will be in Rogues, Rivals & Renegades: Collection Two coming soon, from Vigilance Press!
Click on the image to see a bigger version, or head on over to our Rogues, Rivals & Renegades image collection here for more images from the series!