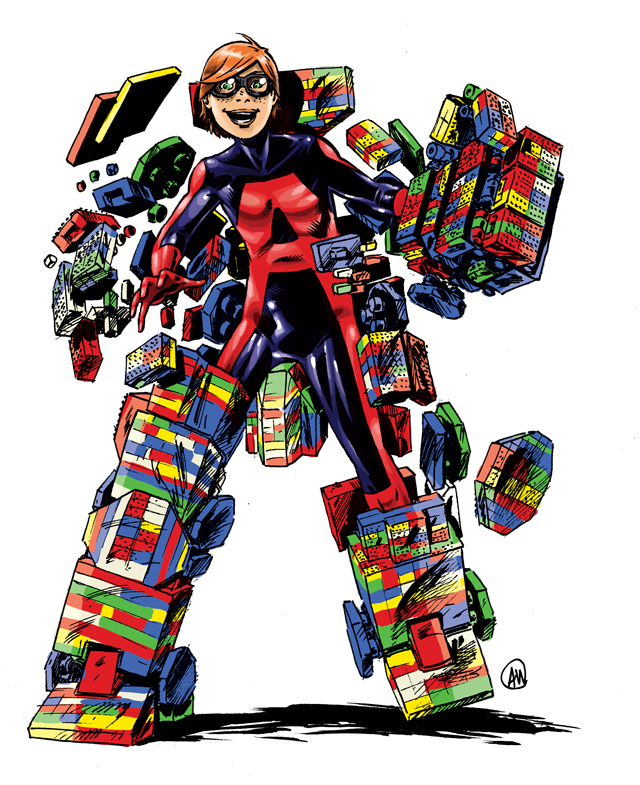 Vigilance Press artist Dan Houser will join me at Anime Weekend Atlanta's Artist Alley this weekend! Come down, say hello, and check out our books. Dan and I will be drawing for you, and doing digital commissions as well. We hope to see you at the con!
Expect some MAJOR announcements from Vigilance Press in the next few weeks. Black Chapter is almost ready to go, so hopefully we can have that available for PDF by mid-October. We also have a Kickstarter we plan to announce soon (Elements of Ruin!), and some more books lined up after Black Chapter! So much awesome, only Kid Awesome-Tastic (pictured) can handle the fun!
See you at AWA this weekend!
James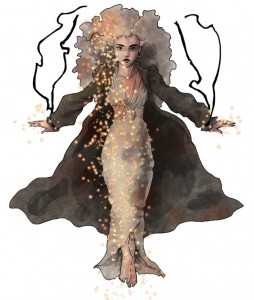 This weekend is Baltimore Comic Con, and you can find yours truly at table A59. I'll have some Vigilance Press books, and Jesse Justice(Artist for "The Forgotten Five" and designer of many of our logos) will be joining me to show off sketches and maybe do some art for you!  Come on by, say hello, and tell us what you think of Vigilance Press!
See you Saturday and Sunday at Baltimore Comic Con!
In tonight's episode, Lucien Soulban, author of several Mutants and Masterminds supplements and many other wonderful things, is giving away three of his Mutants and Masterminds books to the first person who can answer his riddle! The prizes include: Hero High, Lockdown, and Freedom's Most Wanted. To sweeten the pot, the first two runner-ups who post the correct answer to his riddle will also get prizes. The second person to answer the riddle correctly gets a PDF copy of Vigilance Press's "The Oktobermen: Special Edition" and the third person to answer gets "Smoke and Mirrors." We will contact your email (entered when you respond to the blog post) for contact information to send prizes to the winners. Please respond to THIS POST on THIS WEBSITE to be eligible!
Riddle Clues start about 15 minutes in! (that's also where we talk about the rules of the contest)
Jason Tondro co-hosts tonight, and we discuss all sorts of great things. Lucien Soulban talks about his career in RPGs and video games, and we talk about our favorite horror comics and how to run a horror game using superheroic protagonists! Tune in, and let us know what you think by replying below! Thanks for listening, and as always, Stay Vigilant!!
Click here for the podcast blog! Remember, post your contest entries HERE, on the www.vigilancepress.com site, by replying to THIS POST! Happy guessing! 
UPDATE: The prizes have all been won! Thanks to everyone who played the game and guessed at the riddle. Enjoy the answers below, and tune in to the podcast to hear the riddle itself! 🙂
-James