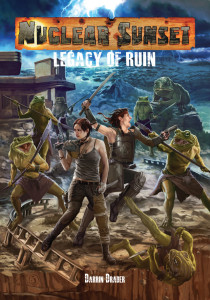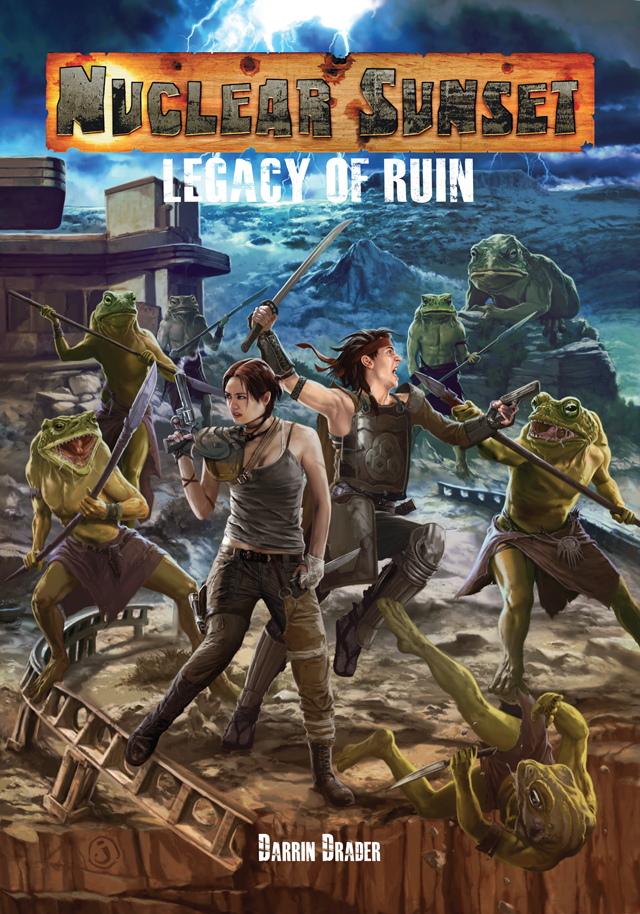 Darrin Drader's exciting post-apocalyptic odyssey Legacy of Ruin is now available in a variety of cool reading formats! If you want the digital editions, the Drive-Thru Fiction site has discounted it 25% as part of our participation in the Christmas in July sale. That sale goes on until the morning of July 29th. If you want the print edition, you can order that from Create Space or Amazon at the links below!
Edit: Now you can tune in to the podcast and hear more about the book and the setting!
If you enjoy this book, please let us know… Darrin would love to write more stories in the Nuclear Sunset setting!
Click Here to find it in PDF, Epub, and MOBI versions at Drive-Thru Fiction!
Click here to order a Print on Demand edition from Create Space!
Click Here to find it in both Kindle and Print versions at Amazon.com!