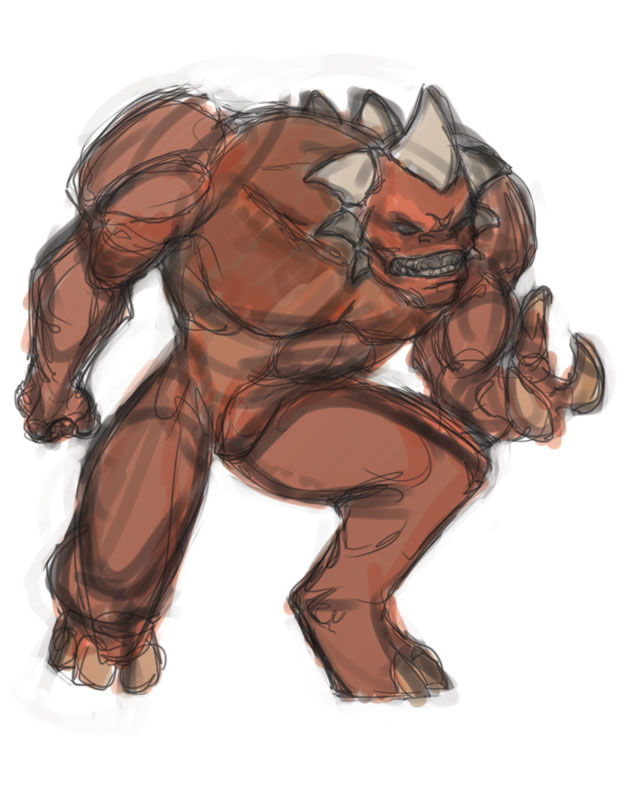 Join Jade Witch, Starchild, Timeslip, and Tempest for tonight's rainy night adventure in Beacon City! Just over 3 hours long! Actual play using Mutants and Masterminds Third Edition.
NPCs: Nero the Newshound, Tabitha Taboo, The Floating Head, Hexenwulf, and some more mysterious persons!
Here's the link for our latest release!
I'm joined today by Dan Houser, Jason Tondro, and Steve Perrin (though not all at the same time) to talk about Homefront Villains and Field Guide to Superheroes volume Four! We also chat up our longest-running campaigns, get distracted by shiny objects, and otherwise shoot the breeze for way longer than we should. Enjoy! 
The ENnie Award voting is open, and you can find Vigilance Press and our Watchguard partners Xion under the "Fan Favorite" category. Check it out, and vote for your favorites! I'll be attending the ENnie awards this year again, hoping to hear our name called. 🙂
The first draft of the Field Guide was begun about fifteen years ago, when I was attending courses at UNLV as a "student at large", while my good friend Darren Miguez — now a young adult librarian in New York state — was pursuing a degree in Fine Art. Darren and I had been tinkering with a diceless superhero game, but I much prefer system implementation to system design, and I started thinking about superhero archetypes as a character creation tool, espcially for players that were perhaps too conditioned to think in terms like "brick" "energy projector" and "martial artist". It was, and remains, my opinion that many players tend to focus a bit too much on what powers a character has instead of on that character's story role. This is especially true for players who come to superheroes from another genre, which is the norm rather than the exception. Far more people play League of Legends than read any given comic, even a huge hit like Watchmen, and this leads to players who don't really know how to make a superhero, and instead run home to mom, resulting in a lot of PCs who are elves, demons, vampires, or otherwise imports from other genres.
Will wonders never cease? Steve Perrin's Homefront Villains is now available on CreateSpace and RPGNow!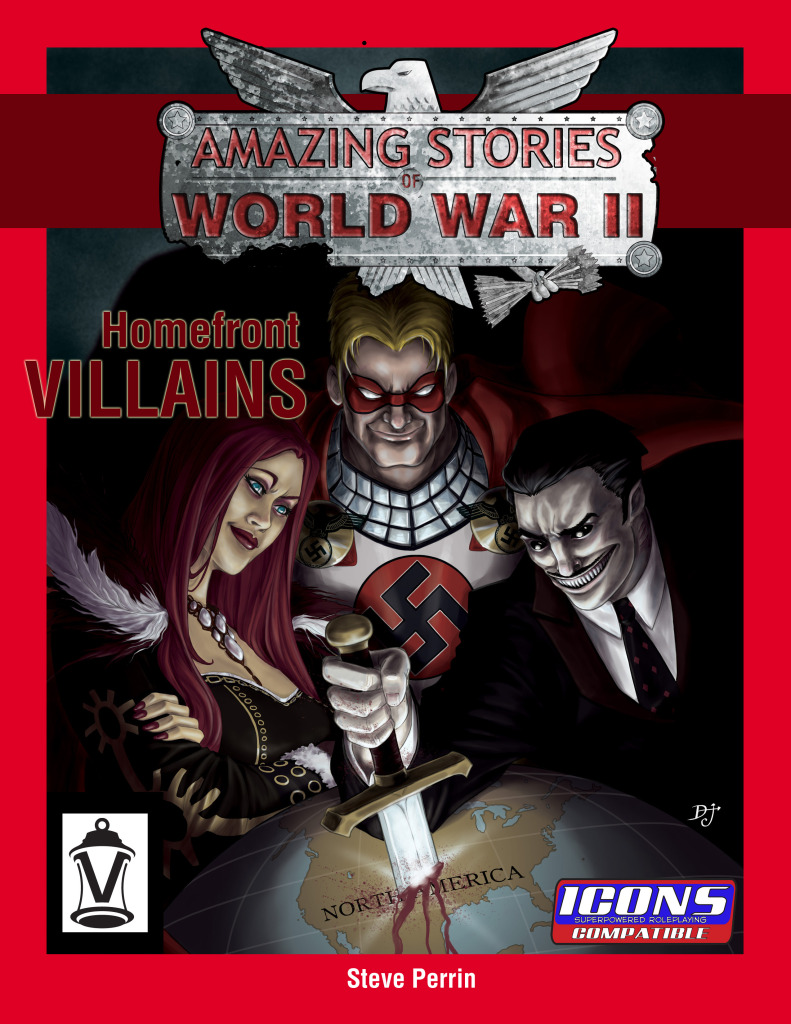 STAY VIGILANT!! The enemies of Freedom are at your back door!
While our soldiers fight the enemy on the Front Lines of this Great War, our Homefront is under attack by Saboteurs, Gangsters, and Super-powered Criminals of all types! Who will stand up to these Homefront Villains!?
Jump into the action and defend America's Homefront during World War II! These villains and villainous archetypes will help Gamemasters create challenges for the heroes in their games without sending them to the vanguard of the army. Fully-realized stat blocks are presented beside full-color artwork, as well as detailed entries for 10 powerful archetypes and minions to back up their sinister masterminds.
With artwork by Jon Gibbons, Homefront Villains is written by legendary RPG Author Steve Perrin for your ICONS Roleplaying game! Don your mask, and prepare to fight for Freedom!
…and above all, never lower your guard! The Enemies of Freedom lurk everywhere!
Now available for Print on Demand and PDF, find us on RPGNow here! Combo deal saves you 5.00 if you buy both at RPGNow!
For the CreateSpace Print on Demand store, Follow this link!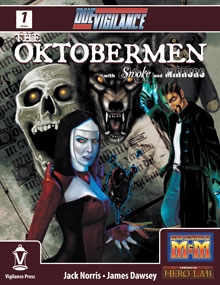 The amazing first issue of Due Vigilance: The Oktobermen with Smoke and Mirrors (For Mutants and Masterminds 3E) is now available from CreateSpace! I'll update this post in a few days when the inventory finds its way over to the Amazon.com and Amazon.eu database! For now, you can get it directly from CreateSpace at this link!
The Oktobermen is now listed in the Amazon Database here! You should be able to place an order via Amazon in a day or two… but you can order right now from the CreateSpace link above!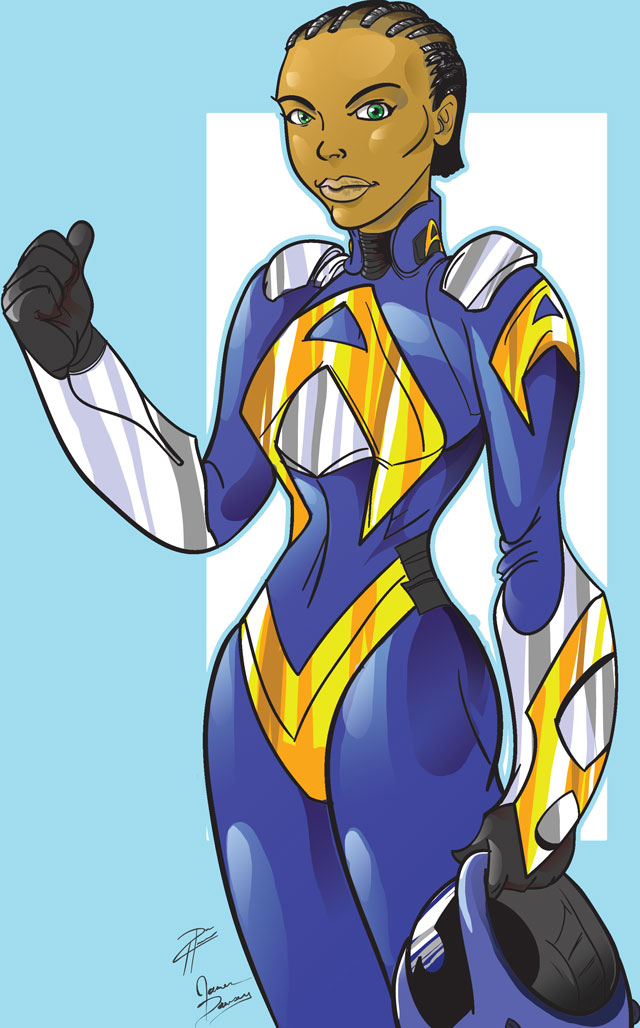 Join us for another 3 hour tour of Beacon City… which seems to have problems with prisoner breakouts these days. The Lamplighter returns, joined by new arrivals Timeslip and Traxx the Traveler! Thanks to our players: Jason Tondro, Alex Williamson, and Tolly Gipson! (Character pictured is Captain Archon, USAF)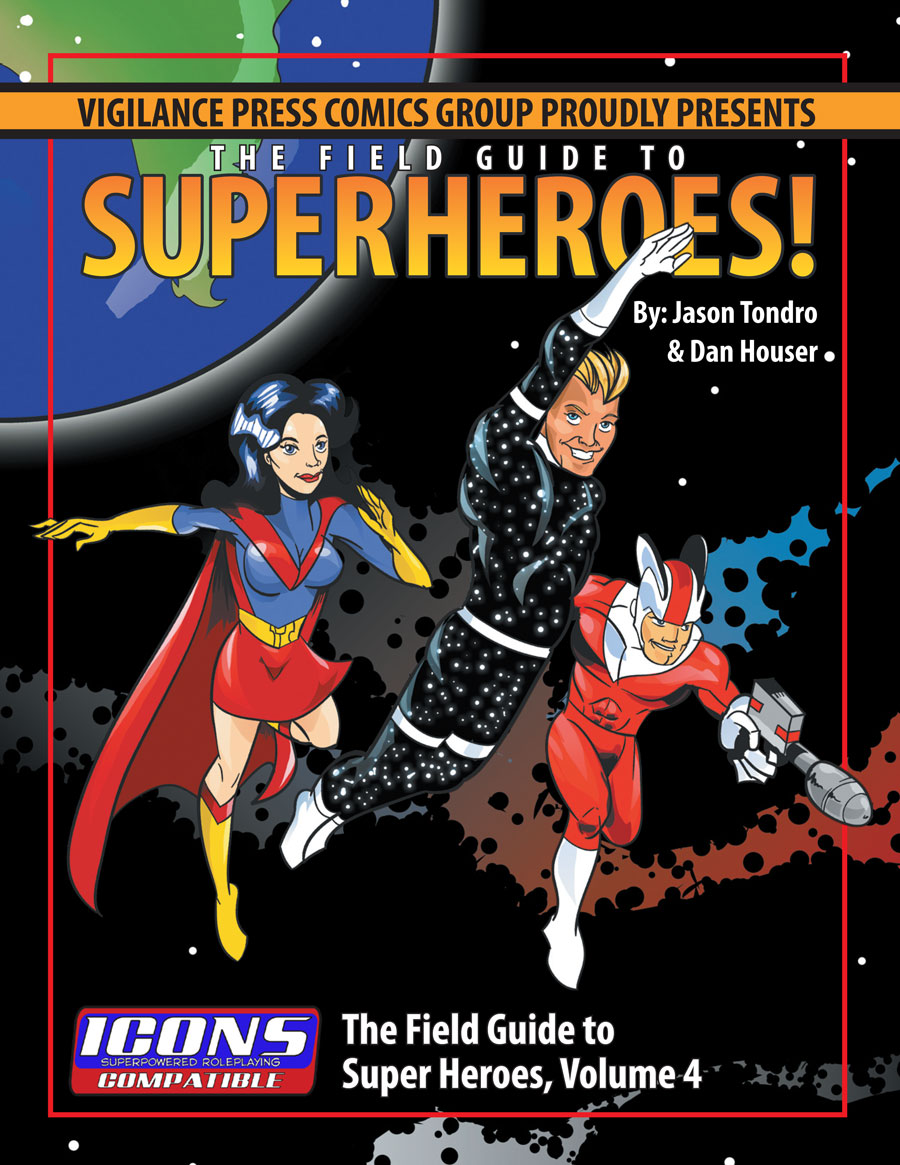 Rolling out slightly ahead of schedule, the Field Guide to Superheroes Volume 4 is now available as a Print on Demand item from Createspace!
Click the picture of the cover or this link to open a window to the store! The Field Guide will shortly be made available on RPGNow and Amazon.com! Stay tuned for more updates as they come in!
Field Guide for Superheroes volume 4 is by Jason Tondro with artwork by Dan Houser, and is our first Field Guide volume to be available for Print on Demand!
Also now available as a PDF from RPGNow!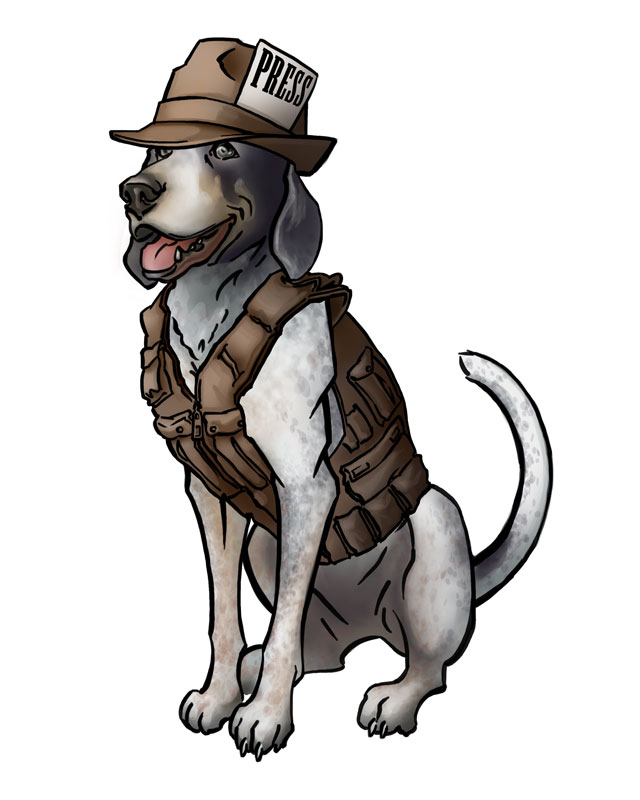 Check out our latest issue of the Vigilance Press Podcast!
Tolly Gipson from Infrno.net's team of Moderators joins us to talk about getting together online, using the virtual tabletop, and networking with other players from around the world! Alex Williamson talks more about his artwork, both for Vigilance Press and Battletech. Tell us what you think! Keep tuned to this webzone for more info on the upcoming Beacon City Campaign podcast.

Tolly Gipson's sample DC Adventures table at Infrno.net.
Alex Williamson's art on the Atomic Think Tank!
The new Beacon City Challengers preview art on the Vigilance Press website!