In our latest podcast release, Chris Pramas joins me to talk about Green Ronin and their contributions to the Titansgrave Role-playing game series on Geek and Sundry! Tune in to find out where Green Ronin began, and how the AGE system developed from the Dragon Age licensed game into the system that drives the fantastic show on Geek & Sundry. Thanks again to Chris Pramas for joining me on the Vigilance Press Podcast.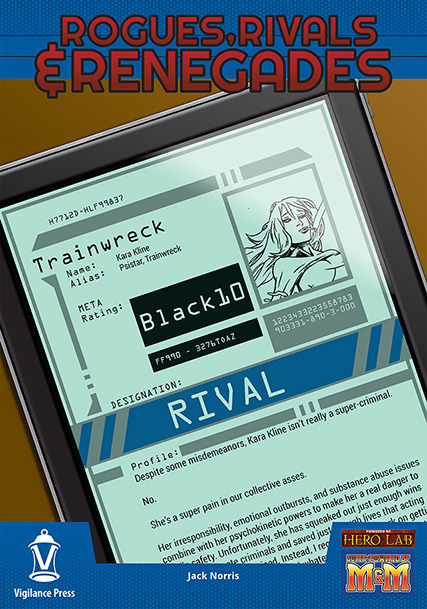 With friends like these, who needs enemies?
Kara Kline means well, she really does, but superpowers alone aren't enough to make you a superhero. This character falls into the "Rivals" category of our series. She's a would-be hero who can often wind up causing more problems for your characters than the average villain! How will your heroes react? Will they try to redeem her, shut her down, or simply stand back and watch this Trainwreck?
Welcome to the first regular release in our Rogues, Rivals & Renegades series. Each entry is designed as a villain, a potential ally with complications, or an outsider who might help the PCs one day and be at odds with them another. Each one has the potential to become a mainstay of your campaign!
The latest Tianxia-related product is the first not released from our Kickstarter stretch goals! Trickster: Tianxia is from Daniel Solis's Smart Play Games and is a fun, fast-paced card game with multiple licenses! Tianxia is just one of the flavors of Trickster available, and you can mix and match the characters from the different sets!
If you haven't picked Tianxia up yet, check out Tommy Brownell's Most Unread Blog Ever for his Top Six of 2014… for his picks of the best RPGs of the year, and a chance to win great RPG prizes. Including a hard copy of Tianxia: Blood, Silk & Jade!
Oh, and there's also a bullet-point review of why Tommy likes Fate among the other Top Six entries.


Thanks to Tommy for the vote of confidence. It's wonderful to be in such great company!
http://mostunreadblogever.blogspot.com/2015/01/tommys-top-six-of-2014-and-birthday.html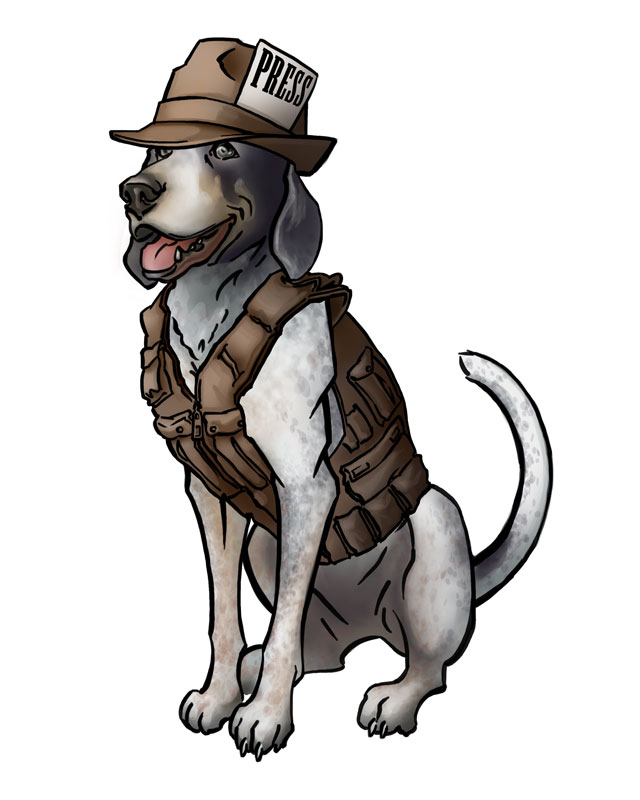 Tune in to the latest episode of the Vigilance Press Podcast to hear showrunner John Rogers talk about his hit new television show, "The Librarians!" There may be a few spoilers peppered through the conversation, so listen at your own risk!
We touch on how Tabletop gaming and entertainment have influenced each other, especially when it comes to writing. John name-drops a lot of his favorite Role-playing Games, and talks a little about how shows like Leverage can wind up as properties for role-playing games!
Thanks again to John for finding the time in his very busy schedule, and good luck on the show!