New Podcast! New Art!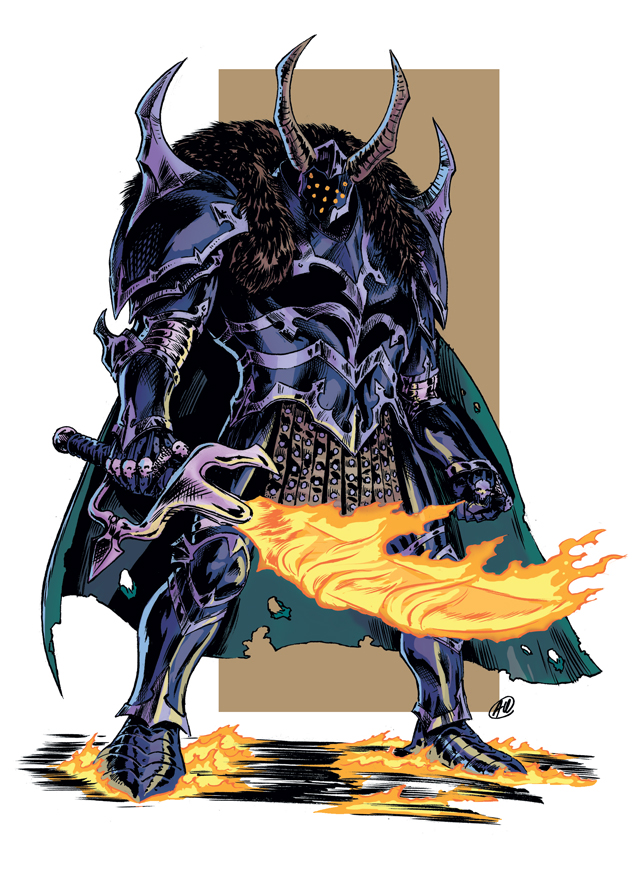 The latest Vigilance Press Podcast is now up and making the rounds! In this episode, Rick Jones and Tolly Gipson join me to talk about Campaign Creation, and how longer-form campaigns differ from more episodic campaigns. Hear me completely mix up my definitions at least once! Can you spot it? After the Campaign Creation discussion, we switch topics and give a spoileriffic review of Iron Man 3, but we give you fair warning so you can tune out before we ruin it for you.

 Check out the podcast here!
Today we're also updating the Rogues, Rivals, and Renegades gallery with new artwork! We have several newly colored pieces from Denise Jones in the mix, including the fearsome Fright Knight! (Pictured) Check out the gallery at this link, here!
3 Responses to New Podcast! New Art!